(Hours 1b,c)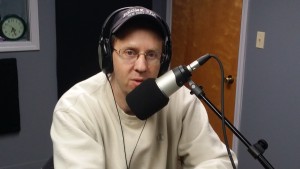 We were joined this morning by Jon DiPietro of Liberty Digital Marketing for an extended edition of Web Savvy.  He talked to us about last night's Curriculum and Instruction Meeting.  He pointed on the Next Gen Science Standards and specifically the "teaching by design" method.  He gave us his credentials and pointed out the importance of mastering basic math skills.  He pointed out the change in focus and energy within the school system.
[soundcloud url="https://api.soundcloud.com/tracks/244208661″ params="auto_play=false&hide_related=false&show_comments=true&show_user=true&show_reposts=false&visual=true" width="100%" height="450″ iframe="true" /]
(Hour 1c) Jon started the second segment by telling us why Facebook is a good marketing platform.  He and Rich then continued discussing the new science and math standards.  They discussed rote learning and project based learning.  Tune in for all of the details.
[soundcloud url="https://api.soundcloud.com/tracks/244210212″ params="auto_play=false&hide_related=false&show_comments=true&show_user=true&show_reposts=false&visual=true" width="100%" height="450″ iframe="true" /]